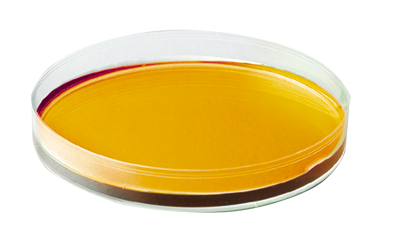 GELAMIN® characteristics:
high homogeneity;
high purity;
high stability.
The main physico-chemical parameters characterizing GELAMIN® are listed in table.
ANALYZED PARAMETER
VALUE
NOTES
ORGANIC NITROGENO
6,0-9,0

VARIABILITY DEPENDS ON THE SPECIFIC FUNCTIONOF THE GELAMIN®-BASED PRODUCT

SOLUBLE ORGANIC NITROGEN (N%)
6,0-9,0
ORGANIC CARBON (C%)
16,0-25,0
PH IN WATER
5-6
SALINITY (DS/M)
0,5-0,8
DENSITY (kg/dm3)
1,13-1,21
TOTAL AMINOACIDS
38,0-58,0
TablEa 1. physico-chemical parameters characterizing GELAMIN®.
Depending on the GELAMIN®-based product, the aminoacid profile does not change, but the percentage of individual aminoacids does so based on the specific function of the product.

Figura 2. EXAMPLE OF AMINOACID COMPOSITION OF GELAMIN® (GLY=GLYCINE; PRO=PROLINE; HYP=HYDROXYPROLINE; GLU=GLUTAMIC ACID; ALA=ALANINE; ARG=ARGININE; ASP=ASPARTIC ACID; SER=SERINE; HIS=HISTIDINE; LYS=LYSINE; LEU=LEUCINE; VAL=VALINE; PHE=PHENYLALANINE; ILE=SOLEUCINE; THR=THREONINE;TYR=TYROSINE; CYS=CYSTEINE; MET=METHIONINE).