GELAMIN® is used as a matrix for formulating ILSA products used in fertigation for nutritional purposes.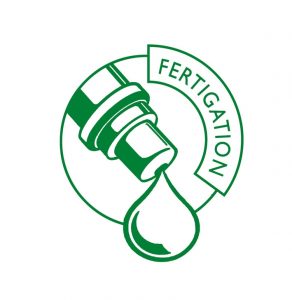 Its use in fertigation is made possible by its peculiar characteristics, such as:
low salinity;
high water solubility;
perfect miscibility;
no bad smells;
no phytotoxicity;
no leaching;
rapid absorption.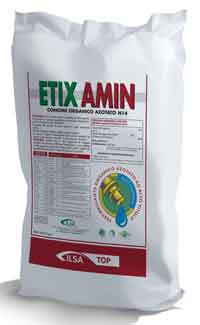 The GELAMIN® -based products used in fertigation provide organic nitrogen that is rapidly broken down by soil bacteria and converted into forms assimilable by roots (polypeptides, peptides and aminoacids), which allows a rapid response by plants and a more homogeneous and balanced vegetative growth.
It has been shown, by measuring the increase in soil microbial respiration as a result of its application that GELAMIN® stimulates the
population of soil microorganisms.
Moreover, these products have also been shown to have a direct effect of stimulation on root development, which leads to a greater root volume and a greater ability to explore the rhizosphere, thus facilitating the absorption of nutrients.
Agronomic tests confirm that the GELAMIN®-based products ensure :
an increase in the root and foliar biomass;
an increase in photosynthetic activity;
an increase in production, in terms of both biomass and fruit swelling;
an increase in the product quality, with the reduction of production waste.